LIST OF TOURS
2470 EUR.
6 days
more 1 people
Tour to the Commander Islands
(Tour 05)
The only opportunity to witness unusual variety of the animal world in this part of the Pacific Ocean is to travel by expeditionary boat, designed for voyages in the northern latitude. Many representatives of the local fauna are the rarest animals and it is a good luck to see them. In this tour you can witness the wildlife...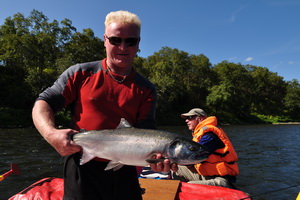 350 EUR.
3 days
more 4 people
Bystraya River – rafting
(Tour 20)
The Fast Malkinskaya river heads in the Ganalsky ridge foothill and flows from the centre of Kamchatka peninsula to the west (to the sea of Okhotsk). It is the second Kamchatka's river in length. The water level gets its maximum in June, because of the intense melting in the mountains. The width of the river in the rafting zone is 50-150 m, the current speed is 1-4 m/sec, the total length is 120 km. The rafting starts in picturesque place in 150 km from Petropavlovsk-Kamchatsky. Char, mikizha (rainbow trout) and other salmon fishing is possible. The fishing is spinning.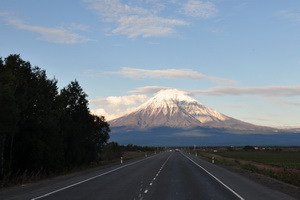 1850 EUR.
17 days
more 7 people
Volcanoes Mutnovsky, Gorely, Avacha and Tolbachik. Rafting
(Tour 33)
The route of this tour runs along the most famous sights of Kamchatka. Avachinsky, Mutnovsky and Gorely active volcanoes; scoria cones and lava flows formed in the result of great eruptions of Tolbachik volcano; hot mineral springs of the ethnic settlement Esso and national color of indigenous inhabitants and all this without long-distance foot walks with backpacks.
Booking
Details
Type of tour:

Automobile tourTransfer is by automobile

FishingFishing
Level of difficulty:

Accommodation:

6

2

8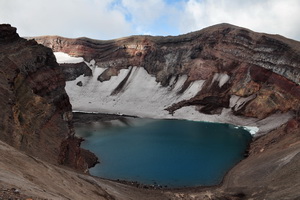 1050 EUR.
9 days
more 7 people
Volcnoes Gorely and Avachinsky. Avacha River – rafting
(Tour 34)
The program of the tour is for those people who want to see the main sights of Kamchatka for a short period of time, and who are not ready for sleeping in tents, hard days-long and car passages.
This tour includes the ascent of two active volcanoes: the Avachinsky volcano (2750 m) and the Gorely (Burnt) volcano (1829 m).


Booking
Details
Type of tour:

Automobile tourTransfer is by automobile

FishingFishing
Level of difficulty:

Accommodation:

6

2

0