LIST OF TOURS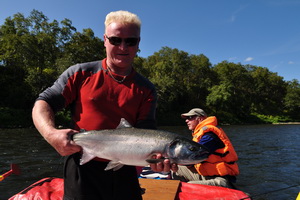 1900 EUR
11 days
more 9 people
Rafting and fishing. Volcanoes Mutnovsky, Gorely, Avacha
(Tour 07)
The Bystraya-Malkinskaya river heads in the Ganalsky ridge foothill and flows from the centre of Kamchatka peninsula to the west (to the sea of Okhotsk). It is the second Kamchatka's river in length. The water level gets its maximum in June, because of the intense melting in the mountains. The width of the river in the rafting zone is 50-150 m, the current speed is 1-4 m/sec, the total length is 120 km. The rafting starts in picturesque place in 150 km from Petropavlovsk-Kamchatsky. Char, mikizha (rainbow trout) and other salmon fishing is possible...
Booking
Details
Type of tour:

FishingFishing

Automobile tourTransfer is by automobile
Level of difficulty:

Accommodation:

4
HotelsAccommodation at the hotels or recreation bases (the number of days) Details

2
HutsAccommodation at the huts (the number of days) Details

4
TentsAccommodation in the tents (the number of days) Details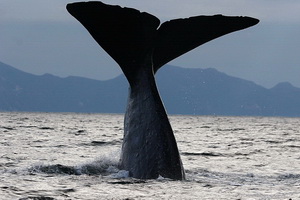 3100 EUR
6 days
more 1 people
Tour to the Commander Islands
(Tour 12)
The only opportunity to witness unusual variety of the animal world in this part of the Pacific Ocean is to travel by expeditionary boat, designed for voyages in the northern latitude. Many representatives of the local fauna are the rarest animals and it is a good luck to see them. In this tour you can witness the wildlife...